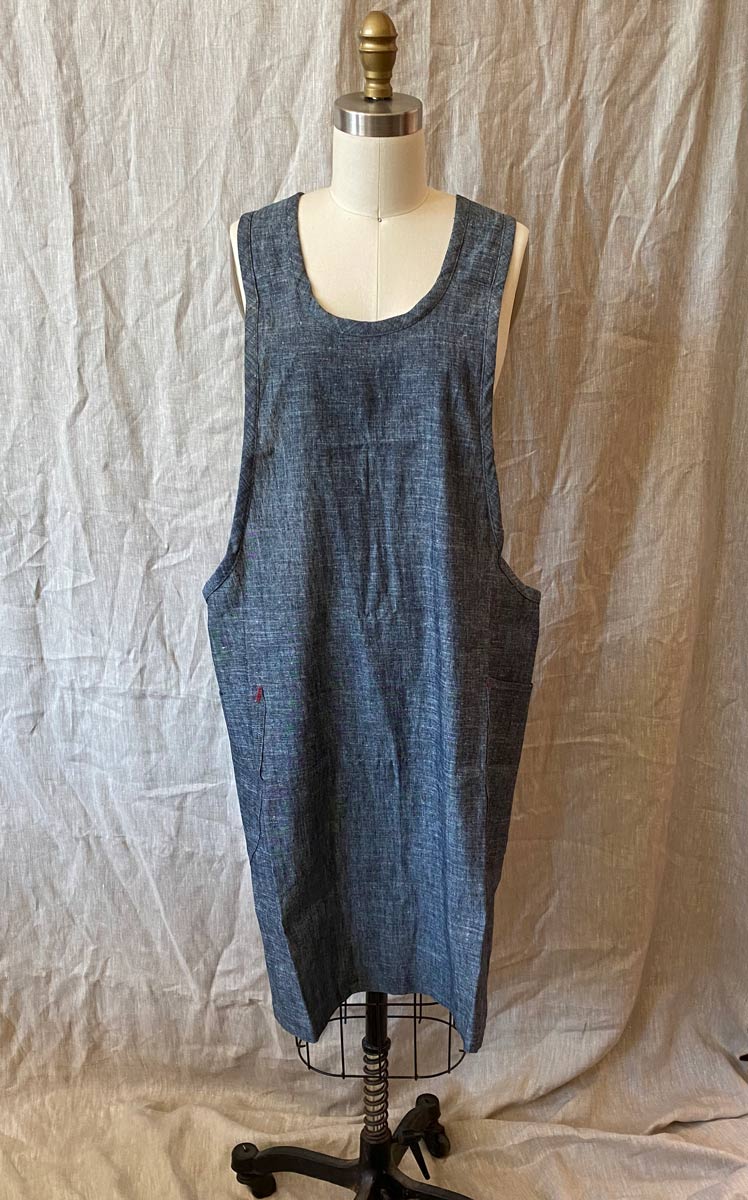 Modern apron in indigo chambray
This apron is an original Ambatalia design, created to float on the body with no strings attached almost magically with only one seam at the shoulders.
Ambatalia signature. The pockets are made from the arm cut out to avoid fabric waste, reinforced with red stitching at pockets.
36" x length 36"

CARE: We recommend cold water wash and line dry for the conservation of our environment and fabric longevity. It's okay to use warm water and low heat tumble dry.

Thoughtfully designed and ethically manufactured in California.